For a college student used to a busy schedule of studying, socializing, and not getting enough sleep, the first few weeks of quarantine were relaxing but also excruciatingly boring. I wanted to be doing something. First, I thought about learning how to play the guitar; the only roadblock to that was my lack of a guitar. Then, I thought about training to run a road race; the only roadblock to that was that there is nothing I despise more on the face of this earth than running. And no, I did not think about cooking nor baking. I'd burn the house down.
I did a lot of thinking. A lot of staring at my ceiling. A lot of binge-watching Netflix… and Amazon Prime (highly recommend Hunters)… and Hulu. Eventually, pinned in my childhood bedroom, replete with bright purple walls, I harked back to the bedtime stories my wonderful parents used to read to me: from The Paperboy to Go, Dog, Go! to my favorite, Chrysanthemum. I went upstairs and did a little poking around, trying to find some of my old books. They were still there, a little tattered and worn, but just as I'd left them.
Flipping through those pages again, I felt for young children today, curious about the world around them—only to be shut out from that world by this pandemic. I thought about how lucky I was to be raised in a world of stories—I had access to numerous children's books via an accessible public library and a healthy home library. When I flipped through the stories I'd kept, though, I was alarmed by the lack of diversity among the characters: except for the odd duck or pigeon, they were all white, they all had one mom and one dad, they were all nondisabled, and they were all straight.
But those books, they mirrored what I saw around me as a kid. White people, everywhere: that's small-town Maine for ya. When I went off to college, the world didn't look like the pages of those books. Chicagoland was the first place I'd lived that was not at least 95 percent white, and it was refreshing: so many individuals bearing different identities and lived experiences that were sharing spaces and learning from one another.
The publishing world looks a lot like Maine, and not like, well, the world.
According to the Cooperative Children's Book Center, just 13 percent of children's books written in the last 27 years contain "multicultural content;" meanwhile, 39 percent of the U.S. population identify as people of color. As We Need Diverse Books founder Ellen Oh has unflaggingly reminded the publishing industry, children deserve the chance to see themselves in picture books.
But the children's book industry has another problem: the inequity in access to kids' books perpetuates socioeconomic inequality.
My favorite class at college was one that I took last year, during my sophomore year, called "Education and the Inheritance of Social Inequality." Here's what stuck out:
In the "greatest country in the world," kids can't even get access to books. And, frankly, it deprives many of them of the opportunity to succeed. Low-income third-graders who can't meet reading proficiency levels are 13 times more likely to drop out of school than their counterparts.
So this March, bored-er than I've ever been (but also a little angry and a lot inspired), I decided to do something about it.
When I was 16, I started selling books online, on Amazon. I mainly sold old used books that I found at library book sales and the like. It was fun, and it got me out of a job washing dishes. During my senior year of high school, I moved into a small warehouse and started poring through semi-truck loads of books, beginning to sell at volume. Again, that was fun, but I went off to college and all but shuttered the business.
What I didn't lose was a knowledge of the book distribution business, and how to find large quantities of new books for discounted prices. I wanted to put that knowledge to good use, so I launched The Equal Opportunity Book Box. The project is meant to solve that double-sided problem: lack of representation in children's books and lack of access to children's books.
Here's how it works: every month, we ship out three picture books to our subscribers in a pretty little recyclable box. Every book features characters whose identities are under-represented in children's books, be it characters of color, LGBTQIA characters, and/or characters with disabilities. The vast majority of the books will be curated from #ownvoices authors.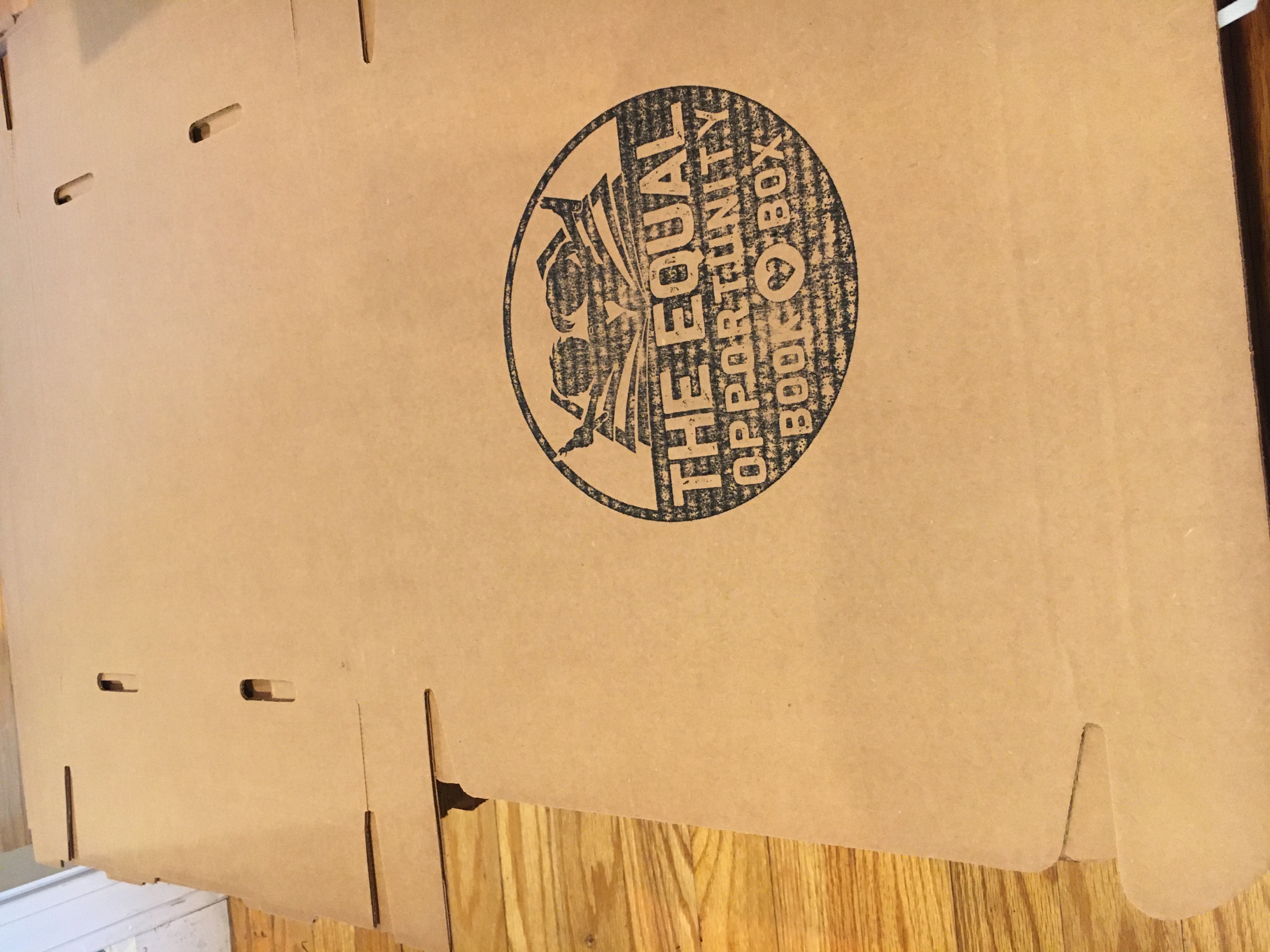 For every book we send our subscribers, we donate one book to an underserved child in the Chicagoland area.
As we live in a world that gets weirder by the day, you can give your kids a few diverse books every month. We believe that both representation and exposure in children's books are critical to building a more tolerant and inclusive future. If you have any questions, concerns, or suggestions, feel free to reach out - hello@equalopportunitybookbox.com.